Silencer
Publish date:2018-06-26 Views:1079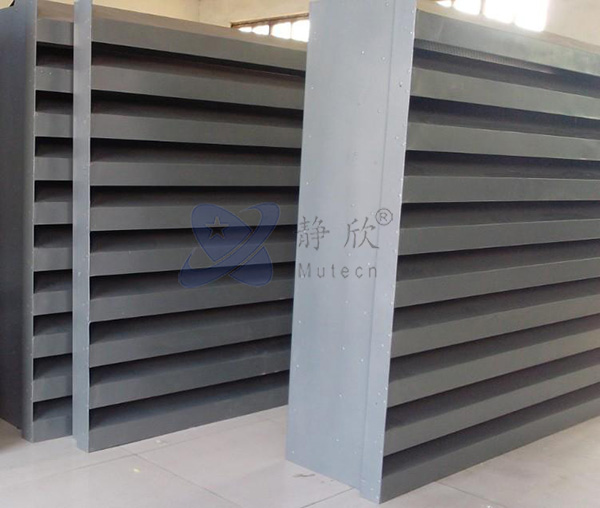 Material Science:
The BY type silencer frame, leaf panel and orifice plate are made of galvanized steel sheets, and can be made of cold rolled flat plates, stainless steel and aluminum plates according to users' requirements. The filling material is made of centrifugal glass wool board, and the filling compression ratio is 5%. Protective material is made of alkali free plain glass cloth or flame-retardant non-woven surface. Polyethylene film can be used for special dustproof. Besides the stainless steel material, the noise elimination louvers made of other materials can be treated by surface spraying or fluorocarbon spraying.
Specifications:
There are two kinds of noise elimination louvers, BYP type is parallel blades, and BYH type is arc blade. There are two kinds of noise elimination frames: 150mm and 300mm, and the maximum combination thickness is 600mm. The width of the noise elimination frame is 1215mm, and the maximum height of the single group is 2400mm.
Characteristic:
● High frequency noise reduction performance in medium and high frequency
● Good ventilation and heat dissipation, suitable for different climatic conditions.
● Aerodynamic structural optimization design with small airflow loss.
● The modular structure design has many materials to choose from.
● Diversified specifications, easy to install and fast
● fire retardant and flame retardant performance of A1 grade
Application:
It is suitable for ventilation and heat dissipation of industrial and civil building envelope, such as workshop, boiler room, pumping station, generator station and generator room.