Sound insulation door
Publish date:2018-06-25 Views:519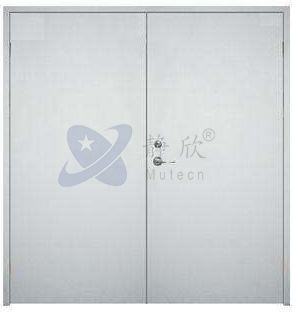 The sound insulation door is made up of door and door frame. It is a kind of high quality cold rolled steel plate, cold processing and processing. The inside of the door is filled with sound absorption cotton, PU, honeycomb structure, sound insulation material (sound insulation material is mainly damped rubber plate, mineral cotton sound insulation board). It adopts advanced technology, unique design and special seal making process. Double cutting method, with fire, sound insulation, high quality of escape, stable performance, wood and steel doors made by Seiko. The sound insulation door is divided into two kinds: wooden and steel, and the open space satisfies users' requirements.
Structural characteristics
The door frame of the sound insulation door is basically the same as the wall and the roof used by the sound insulation board, the whole door is sealed with a double magnetic sound pad or through the corresponding seal.
Bottom closed compression design:
At the bottom of the soundproof door, a closed compression design is adopted. The closed compression design uses the adjusting screw of the top hinge to adjust the whole door vertically in the doorframe. The lowest qualification standard for door paneling is STC47 based on ASTM E90 and ASTM E413 test standards.
Sound insulation observation window:
Double sided toughened glass is used. The glass thickness is at least 10mm. The gap around the glass is sealed by synthetic rubber gasket. The distance between the double glazing is 60mm. A galvanized cold temperature and pressure rolling acoustic panel is installed in the sandwich layer to separate the sound absorption box.
Conforms to the national standard GB/T16403-1996 "pure tone gas conduction and bone conduction hearing threshold basic audiometry" standard.
Performance indicators:
| | | | | | | |
| --- | --- | --- | --- | --- | --- | --- |
| Shielding effectiveness | noise | humidity | illumination | Steel structure | Wood structure | Sound insulation door |
| ≥ 70dB | ≤ 20dB | 45~65% | 200Lx | 20~30dB(A) | 20 ~25dB(A) | 20 ~30dB(A) |