Compound damping damper
Publish date:2018-06-25 Views:480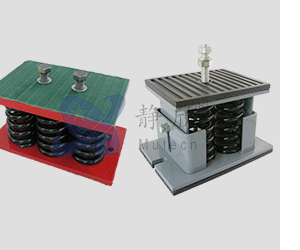 JA damper spring damper
1.The spring is designed with low frequency value and is sprayed with plastic. It has good weatherability and high anti vibration effect.
2.the top and bottom are designed with anti slip wear resistant rubber and fixed bolts, and the safety performance is greatly improved.
3.simple installation and can adjust height and level according to actual demand.
can effectively isolate chiller, cooling tower, heat pump unit, generator group and other large machinery and equipment vibration, and protect and extend its service life.
JB damper spring damper
The JB damping spring damper has simple structure and convenient installation, and adopts lateral damping block to increase the vertical damping coefficient, improve the longitudinal and transverse steel degree, and ensure the normal and safe operation of the equipment.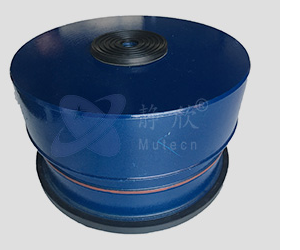 ZD18 damper spring damper
1.Damping spring and rubber damping pad are used together to overcome their shortcomings by their respective advantages. It has the advantages of compound vibration isolation, noise reduction, low natural frequency and good vibration isolation effect. It is superior to solid sound transmission, especially high frequency impact isolation.
2.Built in wire mesh as damping material, not only can increase damping coefficient, but also prolong service life.
3.wide load range, long service life, convenient installation, safe and reliable use. It is suitable for active isolation of mechanical equipment such as fans, pumps, chillers, air conditioners, and all kinds of precision instruments.